Problems viewing minutes
If you are experiencing problems viewing minutes or newsletters on this site it is probably due to an overly clever internet browser!
The minutes are scanned from a paper copy and posted onto this site, so you are viewing an image of the page. Most of the new browsers resize large images to fit into the window of your browser, which is great for photos but not so good for writing.
Below is an example of a resized (smaller) copy of the minutes (as view in IE 6):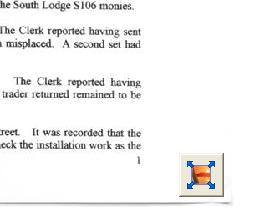 Notice the orangey box with arrows pointing outwards a the bottom of the image. This appears when you hover your cursor over the image for a couple of seconds (note no need to left or right click). When you see the orangey box click on it and the image will be displayed in it's true/actual dimensions ... see below: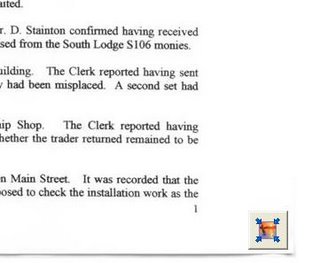 As you can see it is a lot more readable. You can resize the image to fit in the window again by clicking on the box with arrows pointing inwards this time.
Firefox has a magnifying glass with a plus or minus instead of the box with arrows in IE.
0 comments