Aberford Gift Tags on ebay?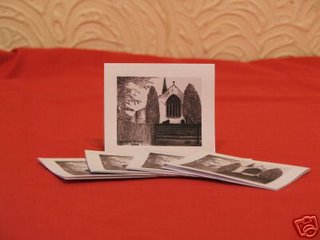 Gift Tags Set of 5 Aberford Church Art Print
Gift Tags Set of 5 - Aberford Church Print of pencil drawing by Simon J Lowe Each tag has a single face dimension of 7.6cm x 6.3cm and has a single fold similar to a greeting card. They are packaged in sets of 5 in grip seal bags.
Cost: 50p (+ 65p postage)
Item number: 8234371049
View in ebay