Aberford on YouTube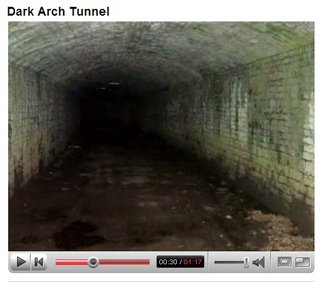 It seems that just about everything you could think of is on YouTube and now Aberford is there as well.
The video is a glimpse into the tunnel along the old fly line in Parlington estate. If you want to see it youself then it's about half a mile up the dirt road opposite Lotherton Lane.
Dark Arch video link

This video originates from
http://www.parlington.com
, which has a number of other interesting videos of Parlington Hall and the surrounding area.